Microsoft are continuing their giveaway spree of OneDrive storage, this time offering users another 100 GBs (valid for one year) of free online storage simply by proving they have a DropBox account.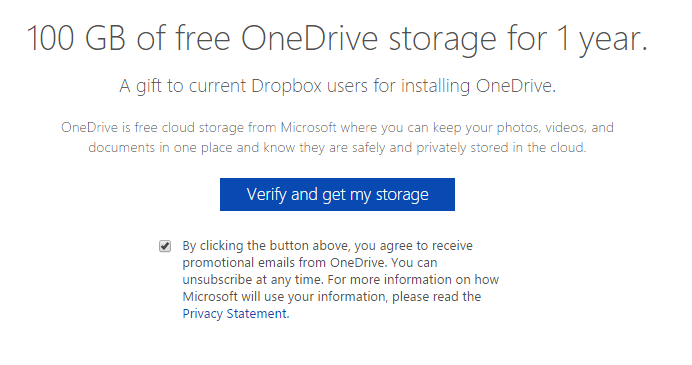 Presumably this is an attempt by Microsoft to entice users to switch from competing services to OneDrive, and the free storage certainly doesn't hurt.
You can grab the free storage from the link below:
To claim the storage you have to upload a "get started with OneDrive" document to your Dropbox account that helps verify your account.
Enjoy the free storage!
Thanks for the tip Alvester!