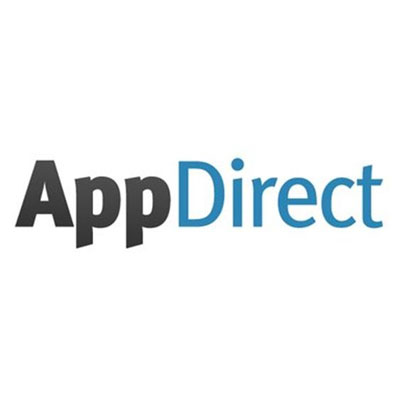 The internet has revolutionized the world of tech solutions, no question. Innovations have made it easy for buyers to connect to sellers online, a fact that has driven competitive pricing for everything from household goods, to niche gadgets, to software programs. For developers, the changes have been particularly dramatic: Once confined by geography or a limited network, developers can now access millions of potential customers, either directly or through resellers.
The trade-off, however, is a harder time managing the sales approach online, especially when working with resellers. Developers are faced with an uptick in the time required to reach out to the resellers, onboard them, manage pricing, register deals and conflicts, and almost innumerable other details.
The solution, it seems, is AppDirect, a cloud-based cloud services platform that offers advanced reseller management tools that simplifies the process for developers and value-added resellers. More than that, the platform enables resellers to work near autonomously, allowing for more selling activity. Here's a deeper dive into other aspects of the AppDirect reseller management platform:
Reseller Management – Simply put, the power is yours. The AppDirect platform for managing a team of resellers is a sophisticated array of options and abilities. These include managing deal registrations, reseller tiers, and the resellers themselves via inviting, disabling, or changing role functions.
Onboard New Resellers – Onboarding resellers is seamless through the AppDirect reseller management platform. Whether through invite only or prompting potential resellers to sign up for a hosted registration flow, companies can decide for themselves which is right.
Migrate Existing Resellers – Transferring an existing team of resellers to a new platform is actually easier than it looks thanks to AppDirect's integrations with third-party CRM solutions.
Internationalization – AppDirect knows the market today is global and supports all languages. That's why the company's platform supports the creation of multilingual content for resellers worldwide. With localized content, resellers can have a greater impact on potential buyers in virtually every corner of the planet.
Administrative Logs – With AppDirect, resellers' sales performance can be monitored and downloaded. Audit logs breakdown reseller history and give program managers an in-depth understanding of opportunities and areas of improvements for reseller teams.
Content Management System – Successful resellers are the ones able to provide all the important details to potential buyers, such as how a product works and the benefits it delivers . The AppDirect CMS allows for developers to distribute accurate product information and copy to all resellers at once.
Self-administration – Developers are responsible for overall reseller management, but resellers can still make plenty of important decisions and functions themselves. Aiding them in their journey is an array of tools enabling faster and more focused sales strategies. These tools can help to sync AppDirect to your CRM of choice.
The cloud has been a business game changer on a global scale. However, the increase in resellers around the globe has made it more complex for developers to work with them efficiently to get their products to market. Helping them out is the AppDirect reseller management service, aimed at helping all parties stay focused on the primary goal: making sales.