For Sale, Surface Book; always loved
Earlier this week I posted my Surface Book for sale on Ebay (with no reserve price), not for lack of love to the device; which I truly do enjoy using, even as I type this article on it. The reason is two-fold, as always in cases like this, there was someone else; someone younger, slimmer and sexier, enter the Dell XPS 13. An attractive slim device, with a 7th generation Kabylake i7 processor, a brilliant QHD screen and impressive battery life (for the record we're talking about the laptop 9360 model, not the 9365 2-in-1 model).
When I first decided to look for other prospects besides my Surface Book, I knew I wanted something with similar specs, but more modern; the bare minimum of those would have to be 16GBs of RAM, 256GB SSD,  7th gen i7 (the Surface Book is 6th gen). Those of you who are keeping score might be about to say "hold on, the XPS 13 doesn't have a dedicated GPU"; and you would be correct. However there is a specific model of the Dell XPS that comes with an i7-7560U processor, which includes the Intel 640 chip with the Iris pro chip; this particular chip thanks to some clever engineering has a very limited amount of its own dedicated processing power (only about 64 MBs), but nonetheless it is actually able to perform on par with some lower end dedicated GPU's such as the Nvidia 940 and 950 (which is close to what the Surface Book has).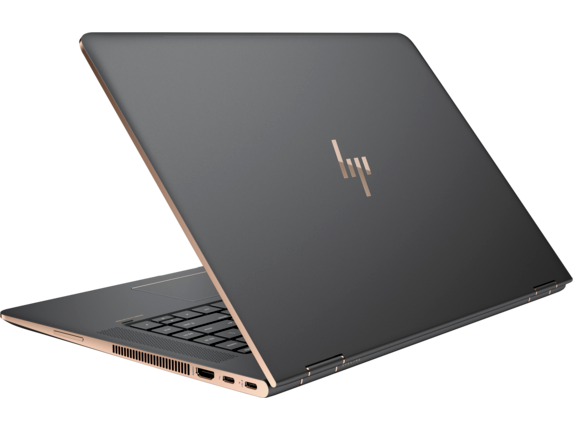 Given that this chip makes up for the dGPU requirement it opened a few new options for me, given how the Surface Book was literally the only sub 14″ laptop with a dGPU laptop on the market in it's class (premium ultrabook), for a while I was actually considering the Razer Blade, or the Razer Blade stealth along with the Razer Core external GPU.
The only other laptop I could find with the same i7-7560U chip under 14 inches was the HP Spectre 360, my decision obviously came down to that and the XPS 13. In the end I chose the XPS 13 thanks to its good looks, and attractive selection of ports: 2 USB C ports, 2 USB 3.0 ports, and a SD card slot); the HP Spectre on the other-hand is slightly *too* futuristic, with only a single full size USB 3.0 port, opting to replace the rest with USB type C, and lacks the SD card reader.
This does bring me to the second reason I'm selling my Surface Book, quite soon it's going to be outdated, and not worth a quarter of what it was originally worth. The model I have (i7, 512 GB, 16 GB RAM with dGPU) retails for well over $2500, however it's already become one generation older with its 6th gen processor and its second-hand price is rapidly dropping. The real reason behind my sale however is the fact that I'm not utilizing my Surface Book to its fullest potential, when I first bought it I thought I would be using the tablet portion of it on a daily basis when I went to school. However in real life the only time I've ever disconnected the screen within the past 6 months was because the touch-pad stopped responding and needed the dock/base to be disconnected and reconnected (in school iPad is king).
Given the hefty premium I paid for my Surface Book, and the fact that I'm not utilizing it properly I figure my best option is to cut my losses, sell it now while it's still worth something (average 2nd hand selling price of my model is $1400-$1700)l and buy something newer and more future proof.
That being said I will truly miss the Surface Book, the keyboard and trackpad are superb, the screen is flawless and more than that the Surface Book represents the new generation of Microsoft devices, bringing our dream devices to life. Sure the Surface Book has some flaws, the weight distribution is wonky, with the screen being too heavy; and the hinge doesn't rotate back far enough, making it hard to use when leaning back on the couch; but it genuinely is a fantastic device.
My auction ends in about 24 hours, and I plan on buying the XPS 13 as soon as I'm paid, but if anyone has any objections or suggestions please speak now, I'd love to hear your thoughts.